Back in July we saw 2nd Street kick us off with a closed street full of restaurants ready to serve diners while "socially distancing." After difficult months of quarantine for residents and restaurants alike, this was not only a much-anticipated thing but huge first step towards more business for some of our favorite restaurants. Philly restaurants that have a license for sidewalk, patio, or backyard seating starting Friday, June 12 can now offer dine-in services. Several rules are in place to attempt to limit the spread of COVID-19, including capping the number of customers and keeping 6 feet of space between diners at different tables.
Highlights:
Parties can't include more than six people

Diners have to wear masks when they aren't seated.

Expanded seating will be from 5pm to 11pm on Friday nights, and noon to 11pm on Saturdays and Sundays and will last until Labor Day.
*We'll be sure to update this list as we get leads so continue to check back.
*For all locations, please call and/or check their site for availability and hours.
---
Bella Vista
738 S 11th St, Philadelphia, PA 19147
---
Brewerytown
2743 Poplar St, Philadelphia, PA 19130
---
Callowhill
1033 Spring Garden St, Philadelphia, PA 19123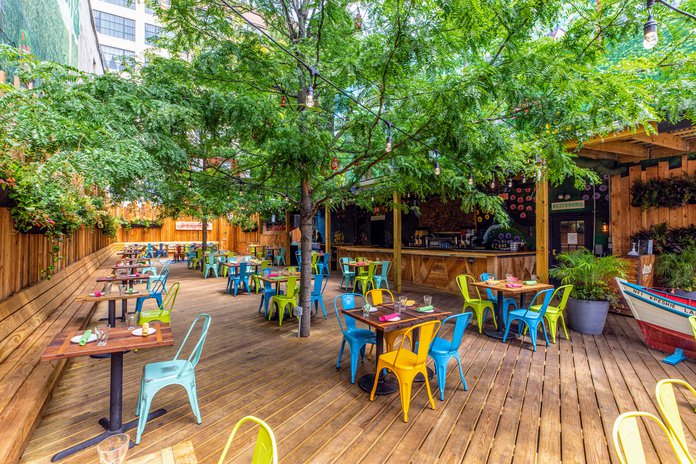 Juno, a new Mexican bar on Spring Garden, has their whole operation outside – with tables that seat from two to ten people. And they're serving cocktails by the wheelbarrow.
1023 Hamilton St, Philadelphia, PA 19123
Love City has teamed up with three other breweries in Callowhill to make a socially-distanced beer garden in Love City's parking lot. It's first come, first served for now, and you can bring your dog.
221 N Christopher Columbus Blvd, Philadelphia, PA 19123
*Reservations required
990 Spring Garden St, Philadelphia, PA 19123
---
Center City
339 North Broad St.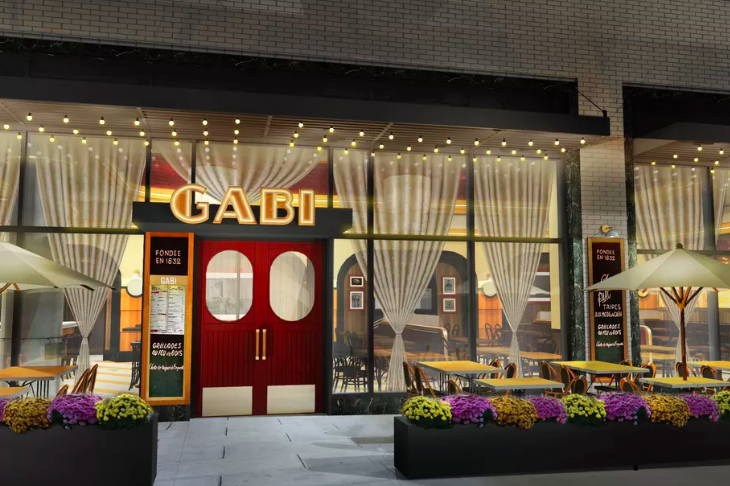 1840 Benjamin Franklin Pkwy, Philadelphia, PA 19103
Assembly Rooftop Lounge is open Thursday through Saturday starting at 4pm each day, with Happy Hour specials from 4-6pm and a full menu of cocktails, wine, and beer plus some light snacks.
219 South Broad St Rooftop, Philadelphia, PA 19107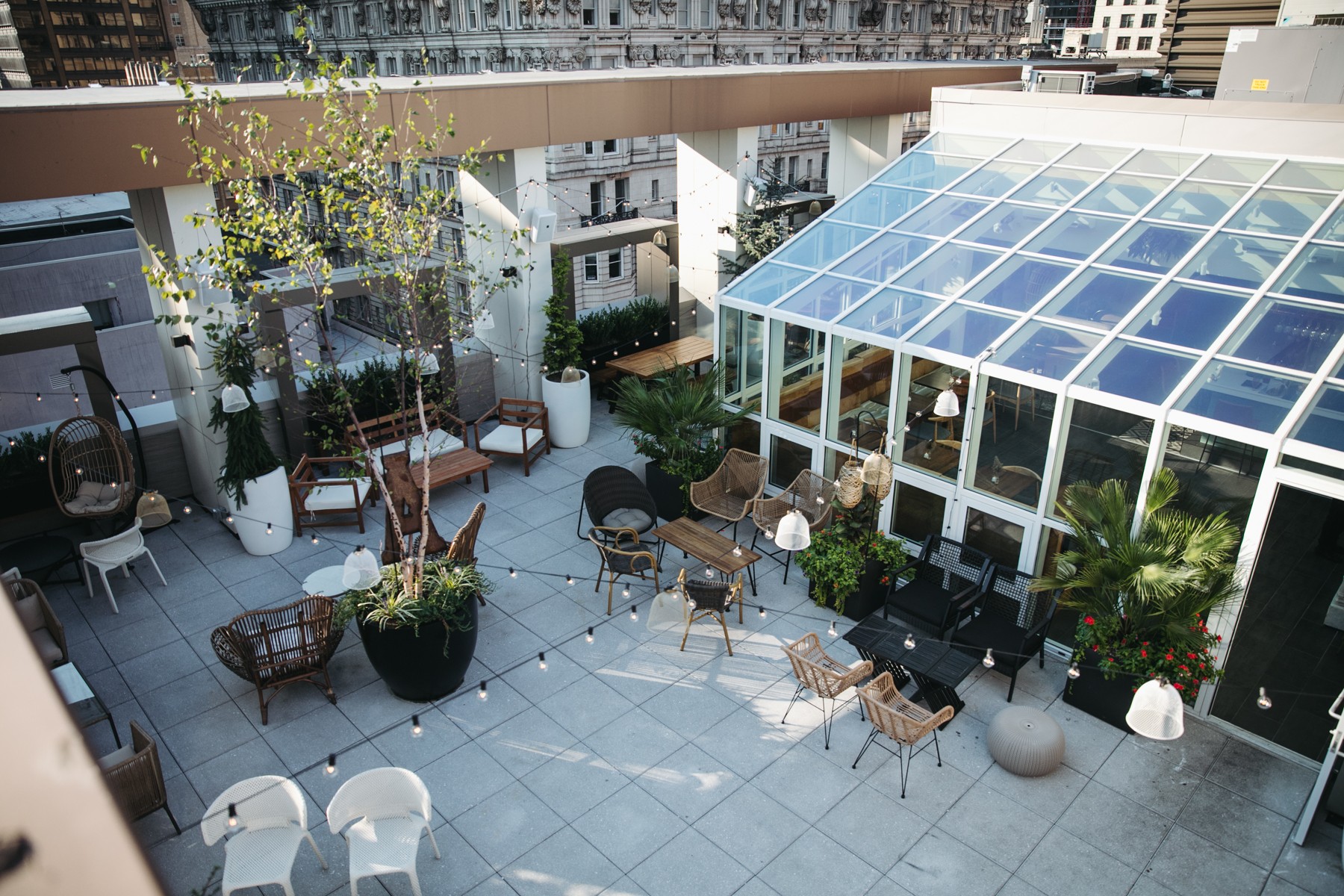 Attico is open for lunch and dinner, Wednesday through Sunday, for groups of four to six people only.
1316 & 1322 Chestnut St, Philadelphia, PA 19107
The outdoor seating here spans from Brü to Tradesman's – essentially creating a mini-restaurant row where all the restaurants share the space. They'll also all share a menu and drink specials.
2104 Chestnut St, Philadelphia, PA 19103
El Merkury's Guatemalan street food menu is available for takeout, and they have a few tables set out in front of the shop where you can hang out and eat after you've ordered your food inside.
210 W Washington Square, Philadelphia, PA 19106
254 S 12th St, Philadelphia, PA 19107
Tabu is opening its roof deck, which is now set up to fit 50 people. Tables are for two-hour time slots and available by reservation only.
The "13th Street Row"